On December 2 KST, the '2021 Asia Artist Awards' was held at the KBS Arena Hall with hosts Super Junior's Leeteuk and IVE's Jang Wonyoung.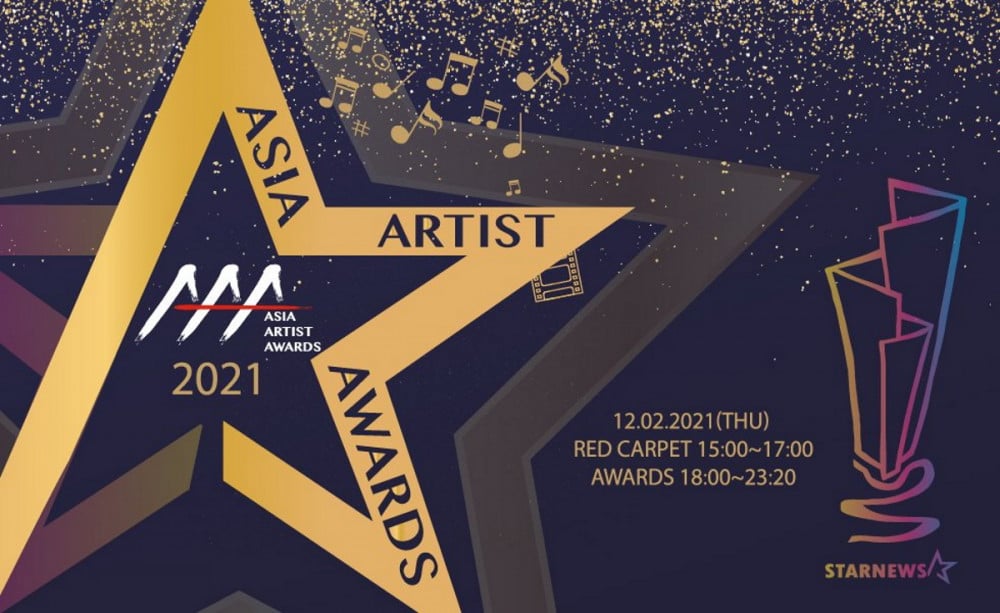 The annual ceremony was started in 2016 by Star News and Star Continent, and it aims to recognize actors and singers across Asia. The 9 Daesangs (Grand Prize Awards) given this year went to – BTS, Lee Jung Jae, Lee Seung Gi, Yoo Ah In, NCT 127, Lim Young Woong, Stray Kids, Seventeen, and aespa.
Check out the categories and list of winners below!
Daesang – Song of the Year | "Butter" – BTS
Daesang – Actor of the Year | Lee Jung Jae
Daesang – TV Actor of the Year | Lee Seung Gi
Daesang – Film Actor of the Year | Yoo Ah In
Daesang – Album of the Year | NCT 127
Daesang – Trot of the Year | Lim Young Woong
Daesang – Performance of the Year | Stray Kids
Daesang – Singer of the Year | Seventeen
Daesang – Stage of the Year | aespa
Best New Artist (Singer) | ENHYPEN, aespa
Best New Artist (Actor) | Lee Do Hyun
AAA Focus (Singer) | DKB, KINGDOM, BLITZERS
AAA Focus (Actor) | NCT's Doyoung, Park Gun Il
AAA Potential (Singer) | AleXa, T1419
AAA Potential (Actor) | NU'EST's Minhyun
AAA New Wave (Singer) | STAYC, Weeekly
AAA New Wave (Actor) | Na In Woo
RET Popularity Award (Singer) | Lim Young Woong, EXO, TWICE, CL
RET Popularity Award (Actor) | Song Ji Hyo, Kim Seon Ho
U+ Idol Live Popularity Award (Singer) | BTS, Lim Young Woong, IU
U+ Idol Live Popularity Award (Actor) | Jung Ho Yeon, Kim Seon Ho
AAA Best OST | "Love Always Run Away" from 'Young Lady and Gentleman' – Lim Young Woong
AAA Best Producer | Seventeen's Woozi
AAA Best Creator | Brave Brothers
AAA Best Music Video | EVERGLOW
AAA Icon (Singer) | Woodz (Cho Seung Youn)
AAA Icon (Actor) | Ryu Kyung Soo
AAA Hot Trend (Singer) | Brave Girls, aespa
AAA Hot Trend (Actor) | Lee Jung Jae
AAA Best Emotive (Singer) | Cosmic Girls' CHOCOME, Kwon Eun Bi
AAA Best Emotive (Actor) | ASTRO's Cha Eun Woo, Moon Ga Young
AAA Asia Celebrity (Singer) | GOT7's BamBam, The Boyz
AAA Asia Celebrity (Actor) | Yoo Ah In, Metawin Opas-iamkajorn
AAA Best Choice (Singer) | Pentagon, Momoland, Golden Child
AAA Best Choice (Actor) | Lee Jun Young (U-KISS), Joo Suk Tae
AAA Scene Stealer | Cha Ji Yeon
AAA Best Acting Award | Girls' Generation's Yuri, Sung Hoon
AAA Best Musician | Kang Daniel, ITZY, ASTRO, Wonho, The Boyz
AAA Best Actor | Park Joo Mi, Heo Sung Tae, Kim Joo Ryoung
AAA Fabulous (Singer) | Seventeen
AAA Fabulous (Actor) | Lee Jung Jae
AAA Best Achievement | NU'EST
AAA Best Artist (Singer) | BamBam, ENHYPEN, Brave Girls
AAA Best Artist (Actor) | Jeon Yeo Been, Han So Hee
History of Songs Award | Sandaime J Soul Brothers from EXILE TRIBE
===
Congratulations to the winners!
Source: Allkpop
8 Must-Watch K-Dramas For Any Fan Of Song Hye Kyo
When you first become a K-drama fan, it doesn't take much time to realize just how big of a deal Song Hye Kyo is in the Korean entertainment industry. Song Hye Kyo debuted as a model, which led to her first role in the series "First Love." Since then, she has only grown in popularity. If you are wanting to check out some of her other K-dramas, here are eight of them that are worth watching!
List is in no particular order.
1. "Autumn in My Heart"
"Autumn in My Heart" stars Song Hye Kyo as Yoon Eun Suh and Song Seung Heon as Yoon Joon Suh. The two are siblings who find out that they are not blood related. Eun Suh was switched at birth by accident and decides to go live with her biological mother. After years of being separated from Joon Suh, the two meet again by chance and realize that they are in love with each other.
This was Song Hye Kyo's big breakthrough role and the one that shot her to stardom. Koreans fell in love with her beauty and charm in the series as she depicted a character that had a lot of bad luck in life. She was able to convey so much sorrow, and it touched the hearts of everyone who watched the series. Her chemistry with both co-stars, Song Seung Heon and Won Bin, was also perfect, and the love triangle continues to be one of the greatest love triangles of all time.
2. "Hotelier"
Starring Bae Yong Joon as Shin Dong Hyuk, Song Yoon Ah as Seo Jin Young, and Song Hye Kyo as Kim Yoon Hee, the series is about Seoul Hotel, which Shin Dong Hyuk gets hired to manage after the CEO passes away. He then hires Jin Young to help him despite her bad reputation.
Song Hye Kyo plays Kim Yoon Hee, an heiress who falls in love with another hotel manager, Han Tae Joon (Kim Seung Woo). And while she isn't the main female lead, she captivates viewers with her adorable charm and dramatic gazes. Her ability to evoke so much emotion behind tearful eyes is very memorable and makes the series more enjoyable to watch.
3. "All In"
"All In" stars Lee Byung Hun as Kim In Ha, a professional poker player who falls in love with Min Su Yeon (Song Hye Kyo). When they are younger, In Ha murders a gang leader after trying to avenge the death of Su Yeon's father. He goes to jail for seven years ,and the two fatefully reunite many years later.
This series was a huge success in Korea and won the Grand Prize at the 2003 Baeksang Arts Awards. People couldn't help but fall in love with In Ha and Su Yeon's love story. Their desire to be together, but having so many obstacles getting in the way, was so heartbreaking. Song Hye Kyo's ability to portray Su Yeon was well-received as she even won the Top Excellence Award at the 2003 SBS Drama Awards. If you're a fan of Song Hye Kyo, this one cannot be overlooked!
4. "Full House"
"Full House" stars Song Hye Kyo and Rain as young adults with opposite personalities who end up living together by chance. Despite their deep hate for each other, the two develop a relationship that becomes more love-hate and then eventually full-out love.
"Full House" is one of the biggest romantic comedy series of all time as it is considered to have had a huge part in starting the Hallyu wave. Although Young Jae can be mean at times, their love-hate relationship is heart-fluttering to see. The budding romance gives off some intense chemistry, and you'll also appreciate the aegyo Song Hye Kyo has in the series!
5. "Worlds Within"
"Worlds Within" stars Hyun Bin as Jung Ji Oh and Song Hye Kyo as Joo Joon Young in this realistic K-drama about the ups and downs of being in a relationship. The two characters both work in the entertainment industry as production directors. They are constantly faced with the pressures of having to deliver a highly-rated K-drama while being in a sustaining relationship.
If you're into a series that gives insight into what being in a relationship while having a career is like, "Worlds Within" is the perfect watch. There isn't anything too dramatic that happens, but you'll appreciate the realness of Ji Oh and Joon Young relationship journey. There's also some sizzling romance between the two leads that you won't want to miss!
6. "That Winter, The Wind Blows"
This romance drama starring Jo In Sung as Oh Soo and Song Hye Kyo as Oh Young deals with a bad boy and the woman he loves who is blind. These two have a lot of baggage, but despite their differences, they fall in love with each other. Their journey is not easy, and their desperate need for each other makes for a beautiful love story. You'll also appreciate all the prettiness of the two main leads, cinematography, and settings in this drama!
Playing a blind woman who also doesn't want to live is complex, but Song Hye Kyo did it well. It is a type of role that she had never done before, and fans couldn't help but marvel at her versatility. Seeing her very complicated relationship with Jo In Sung is so entertaining and intriguing to watch.
7. "Descendants of the Sun"
Starring Song Joong Ki and Song Hye Kyo, this is a series that can be watched over and over again. With the fictitious setting of Uruk and the two lovers who have a lot of barriers keeping them from being together, it's a story that's so classy and romantic. The series is full of lines and scenes that are hard to shake, which makes the re-watching part so easy to do!
This series was another international hit loved by many. People couldn't get over the romantic love story between the captain and the doctor, and the story has various elements of drama, action, and comedy, so it's got a bit of everything for everyone. It's an addictive series that most people will get sucked into!
8. "Encounter"
As the daughter of a politician, Cha Soo Hyun (Song Hye Kyo) is forced into a marriage with a man she doesn't love, gets divorced, and ends up traveling to Havana, Cuba to help build a hotel. On her first day there, she gets into an accident, and this is where she has her first encounter with the free-spirited Kim Jin Hyuk (Park Bo Gum).
Playing the stoic and chic Soo Hyun suits Song Hye Kyo, but she is able to shed the cold image very easily when with her on-screen beau Kim Jin Hyuk. The contrast in characteristics within her one role is so evident and perfectly delivered – Song Hye Kyo is a true veteran actress!
Bonus: "Now We Are Breaking Up"
Song Hye Kyo has taken on the role of Ha Young Eun, a fashion designer with big dreams of moving up within her company. Jang Ki Yong plays hot-shot fashion photographer Yoon Jae Guk who is well known in the industry. He meets Ha Young Eun, and the two spend a night together, an event that Jae Guk seems to have difficulty getting over. Fate brings him back to her in Seoul.
Although the series is still in its early stages, Song Hye Kyo is showing that she's always got that star power that attracts viewers from all over the world. The premise of the story is promising, and with its evolving love story between the two beautiful main leads, it is on its way to being another well-loved drama!
Source: Soompi
Boys Over Flowers star cast after 12 years.
Boys Over Flowers star cast after 12 years.
In early 2009, the movie Boys Over Flowers aired and caused a fever in Asia with a cast of handsome boys and girls like Lee Min Ho, Goo Hye Sun, Kim Bum… After 12 years, the audience still remembers and loves them, love this movie. So how is the life and career of the Boys Over Flowers stars after 12 years now?
1. Lee Min Ho

After Boys Over Flowers, Lee Min Ho became a famous superstar in Asia, Lee Min Ho has become a seasoned actor over the years since his breakout role Goo Joon Pyo. He has won leading roles in a series of extremely popular TV series such as "City Hunter", "Personal Taste", "Faith", "The Heirs" and "Legend of the Blue Sea". His first movie lead role was "Gangnam Blues" in 2015.
Lee Min Ho
In 2011, Lee Min Ho confirmed that he was dating his "City Hunters" co-star, actress Park Min Young. However, their relationship lasted less than a year. From 2015-2017, he publicly dated "national first love" Suzy, but they also broke up. Most recently, Lee Min Ho continues to become a hot name when returning with the drama "The King: Eternal Monarch", written by screenwriter Kim Eun Sook.
2. Goo Hye Sun
Since the end of the drama, the female lead Goo Hye Sun has developed various roles such as actress, singer-songwriter, film director, producer, and writer. She has written and directed films such as "Magic", "Fragment of Sweet Memories", and "Daughter".
Goo Hye Sun Film Company was established in 2011 and "The Peach Tree" is the first project made by this company. She also composed the OST for the movie and released a book based on the said work. above. In addition, she also starred in the dramas "Take Care of Us", "Captain", "Angel Eyes" and "Blood".
In 2106, Goo Hye Sun married actor Ahn Jaehyun. The couple fell in love after acting together in the movie "Blood". However, their marriage was officially broken up in August 2019, followed by a series of troubles that heavily affected Goo Hye Sun's image.
3.Kim Hyun Joong
The former SS501 member went on to have a successful solo career in Korea and Japan after the drama ended. He also starred in dramas such as "Playful Kiss", "Inspires Generation" and "Barefoot Friends". Although not in the top popular movies in Korea, "Playful Kiss" is very well appreciated abroad, helping Kim Hyun Joong to be widely known in the Japanese market.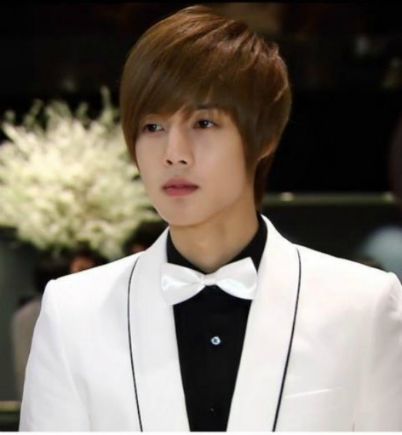 However, at the height of his career, Kim Hyun Joong was accused by his ex-girlfriend of assaulting his girlfriend and abandoning her while she was pregnant. The accusations in 2016 almost ruined the entire image of the male idol. Although proven innocent, Kim Hyun Joong's reputation could not be saved. Currently, Kim Hyun Joong is still working hard to regain his reputation.
4. Kim Bum
At the beginning of his career, Kim Bum had very good roles with movies like "High Kick", "Boys Over Flowers", etc. The actor's handsome appearance has helped him gain a large number of fangirls. Overcome with victory, Kim Bum invaded the music scene, releasing her first solo album in 2012, which achieved great success in Japan.
In 2013, he confirmed that he was dating actor Moon Geun Young and broke up in May 2014. However, Kim Bum seems to have not been able to overcome the shadow of So Yi Sung in "Boys Over Flowers". In the last 2 years, after a period of time without really outstanding works, Kim Bum made an impressive comeback with "Tale of the Nine Tailed" and "Law School".
5. Kim Joon
Kim Joon debuted as a singer cum in the band T-Max in 2007. The group also performed an OST for "Boys Over Flowers". After T-Max disbanded in 2011, Kim Joon continued to participate in movie projects such as "Detectives in Trouble", "Endless Love" and "City of the Sun". He enlisted in the army in 2011 and was discharged in 2013.
It is known that Kim Joon secretly married in 2015 with his longtime girlfriend whom he dated before debut. Kim Joon became a father when his wife gave birth to a healthy son.
6. Jang Ja Yeon
Out of the cast of Boys Over Flowers, Jang Ja Yeon is the one with the most tragic fate. At the age of 29, the beautiful actress played the role of a schoolgirl in the group of snobby rich children, often bullying Geum Jan Di and attracting attention with the F4 group.
Thought that after Boys Over Flowers, she would have the opportunity to develop her own name, but no, the actress committed suicide because of her involvement in a sex case that shocked Asian showbiz.
Specifically, Jang Ja Yeon left a will, revealing that she was forced to serve many giants and characters with "face blood". In early 2019, this case was re-investigated and received attention from Korean audiences, most of whom expected that those who indirectly pushed Jang Ja Yeon to death would soon come to light.
However, the case has passed 10 years, the evidence and backlog issues do not have a clear explanation, so in the end, the case has been closed forever and Jang Ja Yeon's death is still a mystery.
Source: Lovekpop95