BTS's Jimin has once again ranked #1 for individual boy group member brand reputation rankings for the month of February, 2022.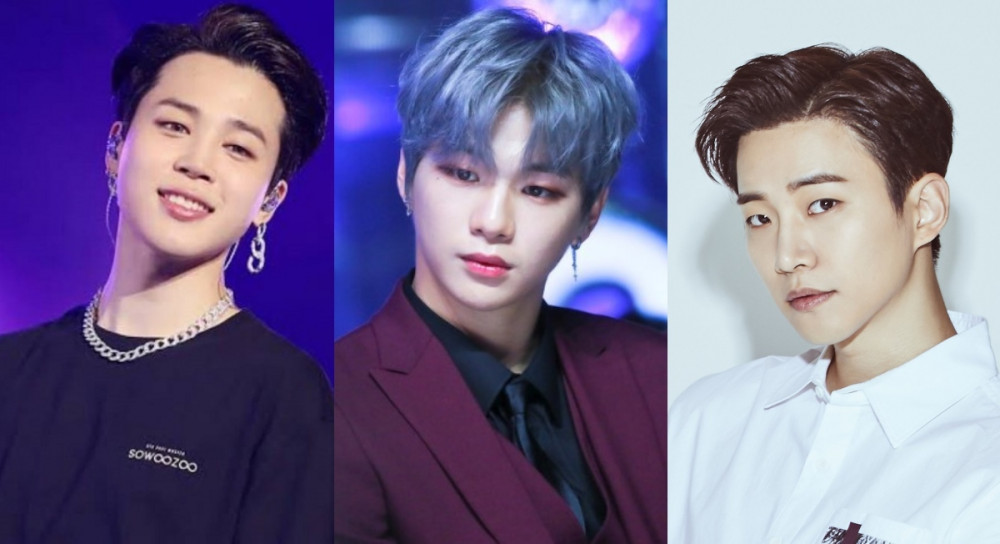 On February 18 KST, the Korea Institute of Corporate Reputation released the individual boy group member brand reputation rankings for February, 2022. Here, BTS's Jimin received a total of 7,170,347 brand value points, ranking in 1st place. The Institute noted, "The key terms 'recovery', 'return', and 'breakthrough', as well as 'Instagram', 'honorary diploma', and 'appendectomy' were analyzed in high frequency. In the positive-negative ratio analysis, the positive ratio was analyzed to be 85.61%".
Next, Kang Daniel came in 2nd place with 7,071,135 points. 2PM's Junho closely followed in 3rd place, with 4,741,167 points.
Here are the top 10 individual boy group members:
1. BTS's Jimin
2. Kang Daniel
3. 2PM's Junho
4. BTS's V
5. BTS's Jin
6. BTS's Jungkook
7. ASTRO's Cha Eun Woo
8. BTS's SUGA
9. WINNER's Lee Seung Hoon
10. Super Junior's Heechul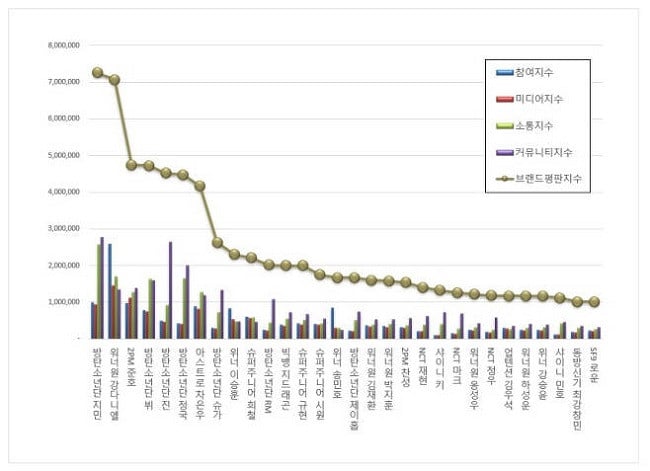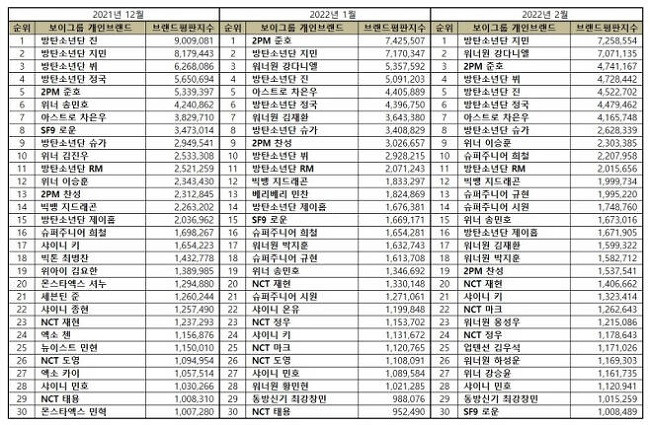 Source: Allkpop
10+ Relatable ONCE Reactions To TWICE's First OT9 US Tour
We love seeing TWICE all together!
Finally, all 9 members of TWICE are touring the US together!
TWICE | @twicetagram/Instagram
Back in 2019 during the TWICELIGHTS tour, Mina did not tour with the group due to a battle with anxiety. Although Mina was absent, the members and ONCE found ways to include her in the tour by leaving spaces for her in photos and by changing their lightsticks to Mina's color.
They left a space for Mina while the photo was being captured 😭💕#TWICELIGHTSinLA #TWICE #NineOrNone pic.twitter.com/k1ATpQpuc4

— Achibababa (@KazzyWave) July 18, 2019
Jeongyeon recently returned from her own hiatus, and ONCEs were curious about whether or not she would be participating in TWICE's III tour. On February 15, TWICE kicked off their tour, and Jeongyeon performed with the group, which marked the beginning of TWICE's first OT9 tour in the US.
| @tphamBU/Twitter
Here are 10+ ONCE reactions to the triumphant start of TWICE's first-ever OT9 US tour!
1. The TWICE members are prettiest when they're all together
Every member looked so beautiful last night!
ot9 looks so pretty 😭#TWICE #TWICE_4TH_WORLD_TOUR pic.twitter.com/pqs74yaUWI

— adri luvs twice (@dearytwice) February 16, 2022
2. The choreography looks so great with all 9 members
We're so happy to see TWICE's full choreography formations again!
TWICE OT9 IN LA #TWICE_4TH_WORLD_TOUR #TWICEINLA pic.twitter.com/LWsMzHk666

— jeykey (@cactimyoui) February 16, 2022
3. Shoutout to the lucky ONCEs who saw the first OT9 performance of "Cry for Me"
Imagine being this lucky!
THIS IS THE FIRST OT9 PERFORMANCE OF CRY FOR ME #TWICEINLA#TWICE_4TH_WORLD_TOUR pic.twitter.com/5JBSDZlw3n

— Alfred Cancino (@anaknilee_know) February 16, 2022
4. We are so happy to see Jeongyeon back on stage again
We couldn't be prouder of Jeongyeon!
QUEEN #TWICE #JEONGYEON #TWICE_4TH_WORLD_TOUR #OT9 pic.twitter.com/dM669SdnyP

— P (@xpgp28) February 16, 2022
5. Nothing beats OT9 choreography
"Fancy," you will always be iconic!
NO GAP OT9 FANCY I USED TO PRAY FOR TIMES LIKE THIS pic.twitter.com/AMCMSTCQSD

— TTONI 🥲 (@barbiegirImomo) February 16, 2022
6. Did we mention how proud we are of Jeongyeon?
She is so loved by ONCEs and the members! We're so glad to see her performing again!
WE ARE VERY PROUD OF YOU, YOO JEONGYEON! 💚

I want to hug you with lots of love.

OT9 FOREVER !!!#WeLoveYouJeongyeon #ThankYouJeongyeon #TWICEINLA #TWICE_4TH_WORLD_TOUR @JYPETWICE pic.twitter.com/L1gIN9XMnr

— kawa⚡️ (@jy_pikachu) February 16, 2022
7. This tour was definitely worth the wait
TWICE absolutely killed it on opening night, and we can't wait to see what they've got in store for us on the rest of the tour!
Thank you #TWICE for an amazing evening. Memories to last a lifetime. I still can't believe I got to see OT9 perform all the songs we missed during the past 2+ years. I will always support #트와이스 and this incredible fanbase. #TWICE_4TH_WORLD_TOUR 🤟 pic.twitter.com/Wxph92zjY0

— Jack Phan (@JackPhan) February 16, 2022
8. We stan 9 vocal queens
The vocals! We have no choice but to stan!
OT9 Cry For Me 🤧 and their mics are ON #TWICE_4TH_WORLD_TOUR #TWICEINLA pic.twitter.com/8kLegLZdE6

— myoui 🎀 (@craemiza) February 16, 2022
9. They're all so beautiful
The members were positively glowing last night!
OT9 finally complete on stage 💗 #TWICE #TWICEINLA #TWICE_4TH_WORLD_TOUR pic.twitter.com/5t90PcMYOE

— sugakookie⁷ | FOL 🧪 (@yoongissshadow) February 16, 2022
10. We can't thank TWICE enough for their hard work
All the members give so much to their fans!
9와이스
OT9#TWICE#TWICEINLA #TWICE_4TH_WORLD_TOUR

Thank you for today's "wonderful day".

I hope you can continue to walk healthy and happily.🦖🦖 pic.twitter.com/lUUt7RcC9m

— YooMi (@YooMii1101) February 16, 2022
11. OT9 TWICE just hits different
It's so great to see them all together!
OT9 Feel Special performance bruhhh this kinda hit different 😭😭😭#TWICEINLA #TWICE_4TH_WORLD_TOUR pic.twitter.com/vI2ShRrnY3

— 직진 O.O (@chengimnida) February 16, 2022
Source: Koreaboo